It's a little convoluted, but here is how you can cancel your Mastery Circle Membership (or other memerships that are ongoing). Doing this will stop your membership at the date when you would normally be getting your monthy renewal charge. In other words, you will remain an active member up until the date of your next payment, then your subscription will end. If this is too much just email me and I will do this for you on the back end.
Cancelling a Subscription
To cancel a recurring subscription to a course or membership follow these steps,
LOG IN with the username you used to start your subscription (some of you have two or more accounts, just saying)
Navigate to the Student Dashboard on the front-end of your site
Click the "Orders History" link
From the list of orders, click "View Order" for a recurring subscription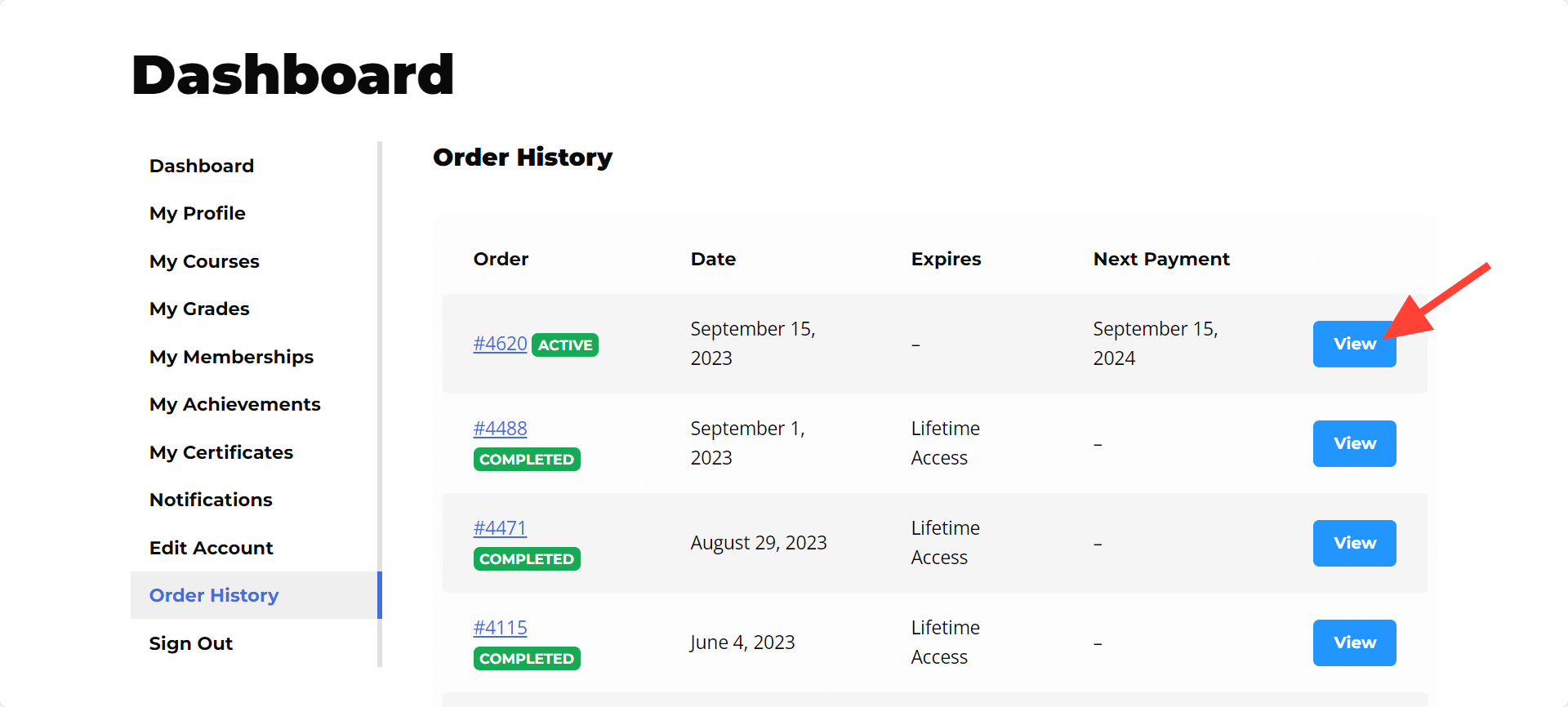 On the order management screen click the "Cancel Subscription" button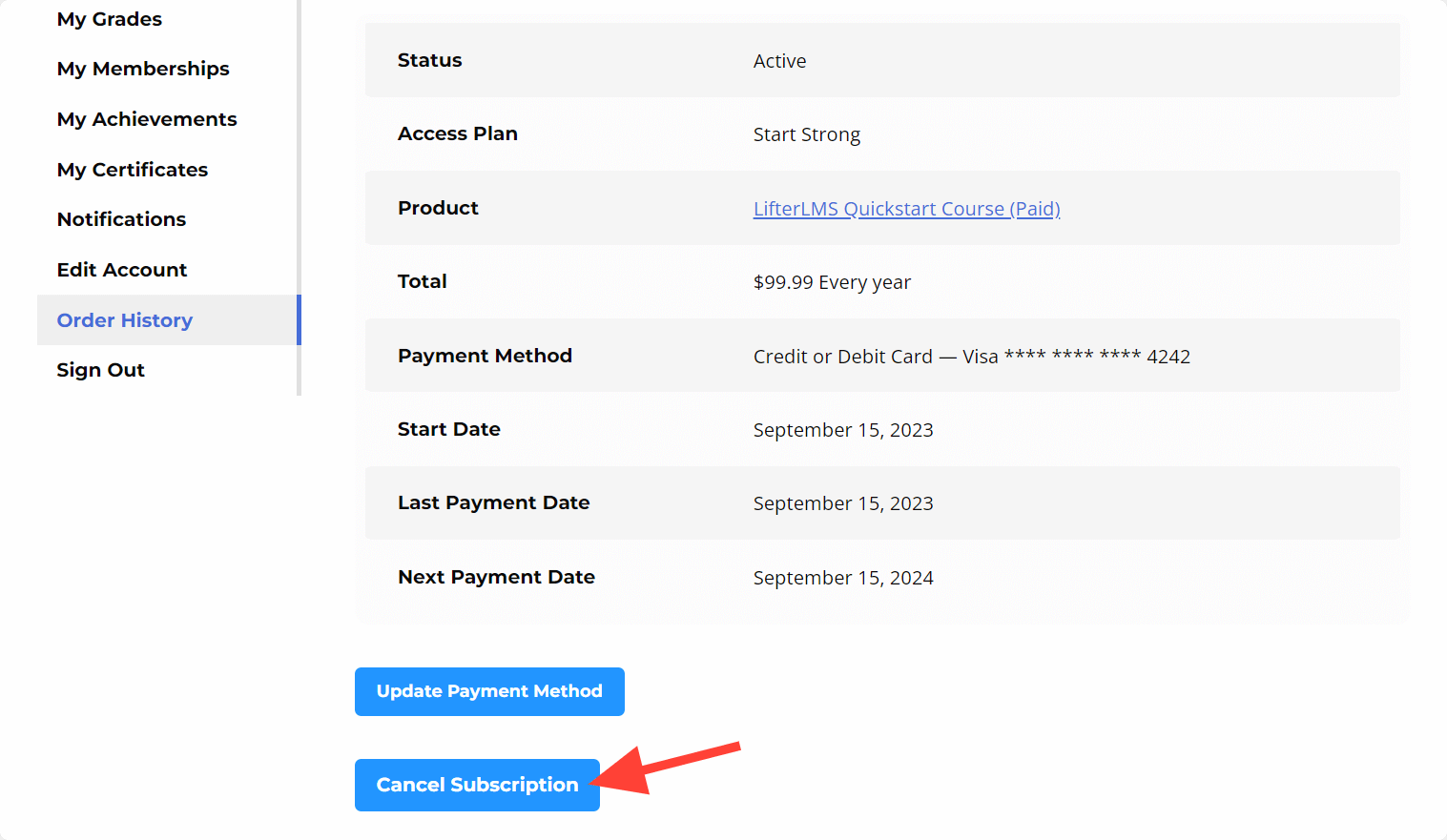 A confirmation message will appear, confirm the confirmation to cancel the subscription.
The subscription will now move from "Active" to "Pending Cancellation." This will allow you to continue accessing the course until your next payment is due. When the next payment is due the subscription will be move to "Cancelled" and you will be unenrolled from the course or membership and no further payments will be attempted.